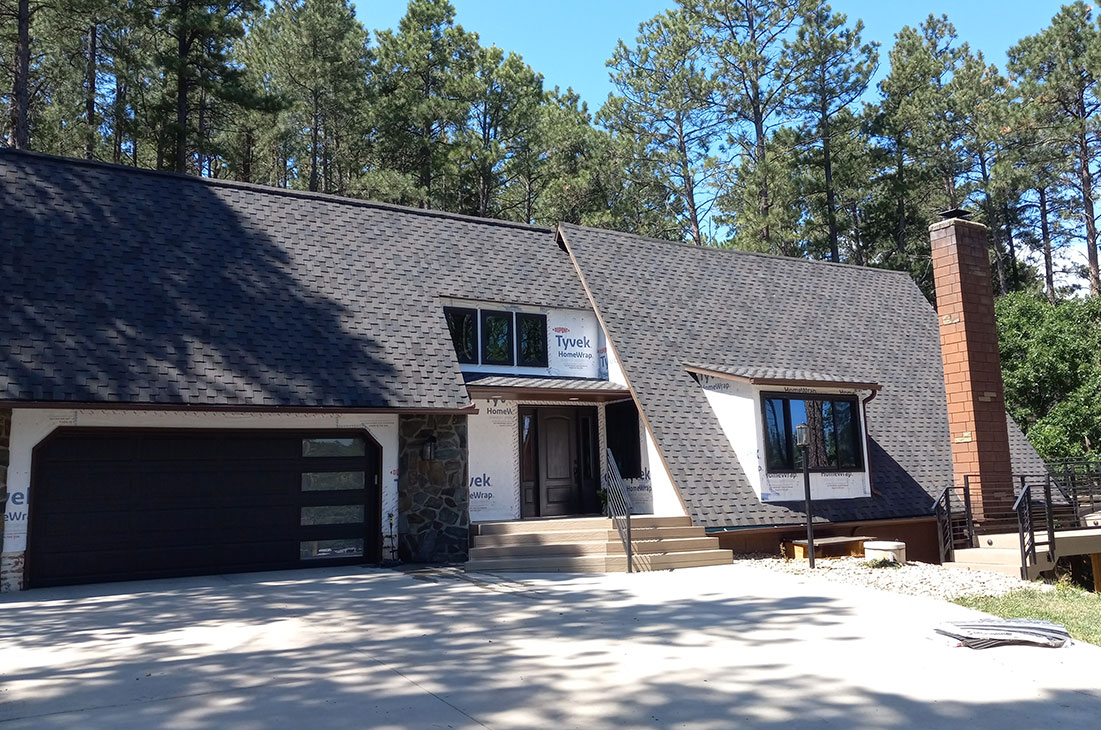 Handling Insurance Claims
At CAT Construction Inc., we go above and beyond to support you in the aftermath of storms and damages. Our comprehensive services include inspections and meetings with insurance adjusters to ensure that you receive fair and appropriate coverage for any storm-related damages to your property. Insurance adjusters can sometimes overlook crucial items, leaving you feeling overwhelmed and unable to afford necessary repairs. CAT Construction Inc. will assist you by meeting with insurance adjusters and help you feel comfortable during your roofing experience.
With a strong presence in the Black Hills area since 2003, we boast a proven track record of delivering top-notch results. Our flexible scheduling options cater to your needs, ensuring minimal disruptions to your daily life.
Roof replacements are currently on our priority list, as we understand the urgency of preventing additional damages caused by roof leaks. Rest assured, our team is here to safeguard your home and provide lasting solutions.
As a Master Elite GAF contractor, we offer invaluable warranties throughout the roofing repair process. Your satisfaction and peace of mind is our primary goal.
Discover the range of resources available from GAF for you or your business impacted by storms. Reach out to us now for a comprehensive damage assessment. CAT Construction Inc. is here to support and protect your property every step of the way.
The Roofing Experience
At CAT Construction Inc., we are dedicated to ensuring that your experience with us is seamless and stress-free. To help you prepare for the upcoming project, we've compiled some useful information. Should you have any questions or require further assistance, don't hesitate to contact us. Your satisfaction is our priority, and we're here to make your journey with us as smooth as possible.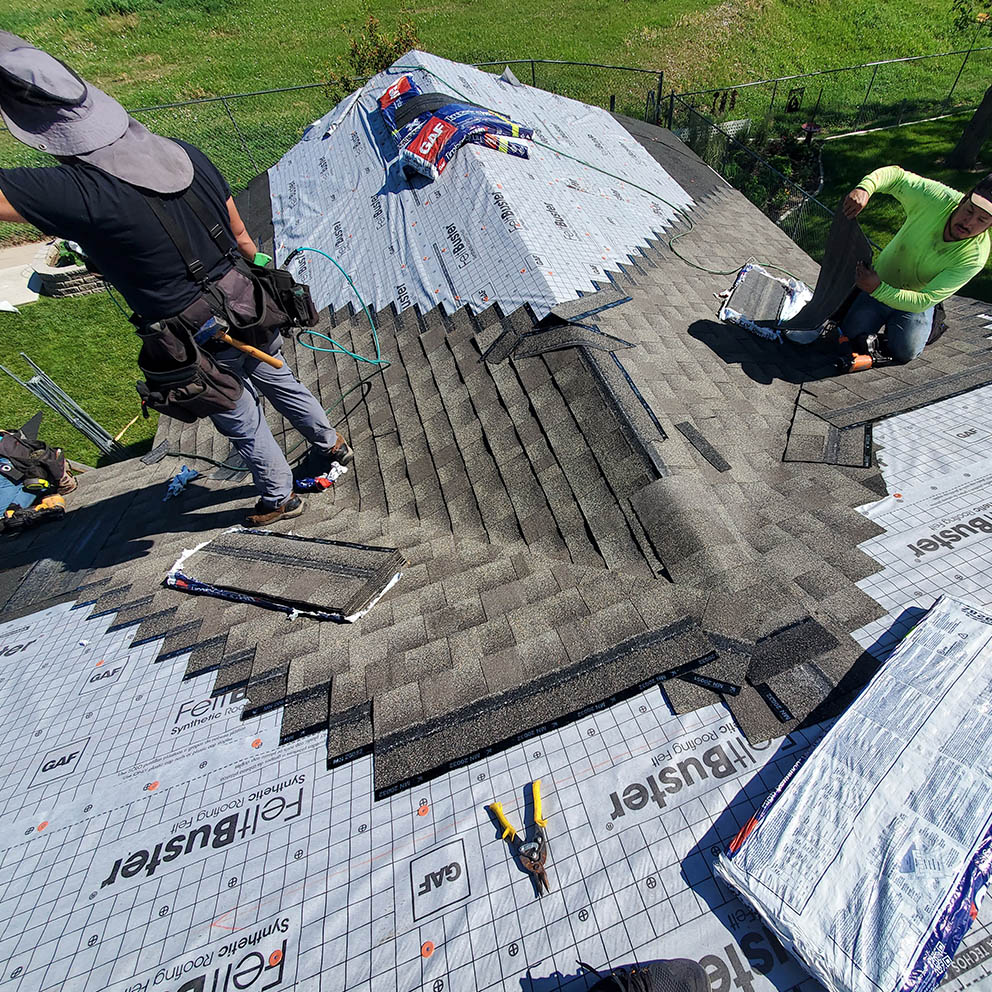 Before Roof Installation
A CAT Construction Inc. Inc representative will contact you to arrange the date of your project and to answer any questions you may have concerning the installation of your new roof.
The day before installation, the material will arrive on pallets. These are placed in the driveway and will approximately take up the space of a car.
Crews arrive first thing in the morning to install. We will take measurements to protect your home by using a special tarp system to cover the home. Landscaping is covered as well. Trimming tall grass or landscaping before installation is preferred to ensure exceptional clean-up from debris.
During Roof Installation

Vibrations may affect the interior of your house, particularly cathedral ceilings. We can do our best to prevent this from happening, but some nail pops or other drywall/plaster damage may occur for which CAT Construction Inc. is not responsible.
We may need access to electrical sockets to help enable us to keep the worksite clean.
The removal and installation of shingles/attic vents will create dust and debris in your attic. Please be sure your attic and its contents are protected. Also note, if you are receiving a new skylight, some debris may fall into your house. Please cover/move items near the skylight. In addition, any interior trim work needed or cost from a skylight replacement will be the homeowner's responsibility.
Please plan to have any vehicles that you will need access to while roof construction is taking place out of the garage prior to the start of construction.
After Roof Installation
A CAT Construction Inc. Inc representative will oversee the installation of your roof to ensure all details are addressed accordingly.
Gutters are cleared of debris, blowers are used to clear driveways/walkways free of debris, and a magnet is used to pick up any remaining work-related debris. Any furniture moved is reset and the property is returned to its original state.
Please plan to inspect your roof with the supervisor when the roof is complete. This will allow you to ask questions and will allow us to address your concerns while on-site.